Clients Say about Jan
---
Testimonials for Interior Designer – Jan Addams  LIIID, MIRM
December 2015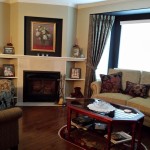 Dear Jan,
Just a short note to thank you and let you know how very happy I am with the transformation you created for my (new to me) town home.  The master bedroom is a dream with the gorgeous headboard and bedspread a perfect match together with the lamps & end tables from long ago.  The carpet, wall colour and mill-work created around the window makes it a very warm & cosy room.
Your design skill in the living & garden rooms are amazing also!  Everything from the wall and accent colours, to the mill-work around the fireplace, my new custom sofas & window coverings.
One word 'PERFECT'!
My home is now a cosy comfortable place I love to come home to.  Thank You!!
Sincerely,
Stina Nurmi
Pitt Meadows, BC
January 21, 2013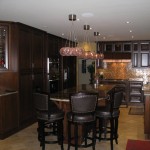 We have known Jan Addams for more than ten years starting when she lived in Calgary. Jan first helped us with a basement renovation which to this day we still love.
Most recently, we decided to renovate our 30 year old kitchen/family room and turned to Jan for her expertise. She has an outstanding knowledge of the planning and design of a room. From selecting kitchen cabinets, lighting and plumbing fixtures, wall colour, flooring and carpet, to window treatments and accessories.  Jan has the wonderful ability to understand the goals and expectations of her clients and to deliver what is right for their lifestyle.
The whole project turned out fabulous and with Jan's help we have created a comfortable environment that we love.  Jan is very easy to work with.  She is knowledgeable, creative, competent and very professional.  The most amazing thing is that we did the entire project remotely, through emails, phone calls and photos.  On a recent visit to Calgary, Jan saw the finished project for the first time.  We think she was impressed at how beautiful it turned out!
;;
We would definitely have Jan work on any future projects and have enthusiastically recommended her services to others without reservation.
Ed & Cathy Marchuk
Calgary, AB
_______________________________________________________________________________________________________________________________________
March 31, 2012
Jan Addams – President of Image To Interior Inc.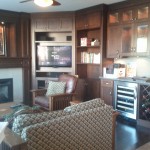 "Dear Jan,
I've written this recommendation of your work to share with other Consumers & LinkedIn users.
Jan came highly recommended from a friend. She was the third of several designers we spoke to. Immediately we felt comfortable with Jan. We liked how she could quickly focus on the task at hand, how she helped us fill in the blanks, and how she could communicate the vision effectively back to us.
We engaged Jan for a kitchen, familyroom, powder room,living room and office make over. The results were wonderful – she provided us the just the right amount of assistance.
Later we had her back to stage the living room. Wow, she accomplished in 2 hours what we could never have done. To watch her move items we already owned and transform the space was amazing."
Don & Mary Gamble
Year first hired: 2011
As Interior Designer / Style Strategist
Top Qualities: Great Results, Good Value, Creative
---
May 5, 2010
Jan Addams of Image To Interior Inc.
'My Lucky Charm…'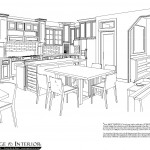 "Jan was a lucky charm that I found at the beginning of my journey of building a new home with my husband!  Jan had the patience and understanding about how I am not a visual person – without seeing in person or in 3D drawings, the concepts and ideas that she and my husband are clearly experts at doing.  From the beginning, it was a thoroughly enjoyable experience for me to work with Jan.
The personal style questionnaire sheets that we filled out at the beginning were quite an eye opener on facts that I thought I had a pretty good idea of what my likes and dislikes were.  The Color Harmonics chart is amazingly correct.  The 'Design Dominoes' technique works like a charm!  It all coincides together and fits perfectly in the Contact To Completion Comunication binder we received and use every time we need to find information on our project.  I cannot rave enough about the great service and vision that Jan has.  She's a beautifully artistic individual that is very gracious with her patience and assistance.
To our surprise, as an outsider she was very good at helping us put ideas and things into perspective when we didn't agree.  Amazingly though, my husband and I were pretty much on the same page!  Jan did come to my rescue a few times and we even got more without asking for it!  LOL!  I strongly suggest everyone to read her book, DISCOVERING YOUR INNER STYLE!  It definitely rings true on pretty much all the steps, ideas and themes!
I look forward to saluting Jan for all of her work when we have our grand open house to toast the new home!  Thank you so much Jan for all you are and do!  Even during a difficult time, you still were dedicated and professional!
Sincerely,
Diana & Ed Simas
Simas Design & Development Ltd.
Burnaby, BC (Landscape Design) (Direct Buy Member)
---
To: Jan Addams of IMAGE To INTERIOR Inc. 
Townhouse Complex Before   //    Townhouse Complex After
Hi Jan: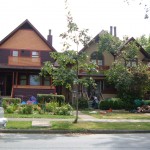 "Thank you for the fabulous colours you have chosen for the townhouse complex.  The work is now finished and the complex looks fantastic.
Because of those colours the styling and charm of the architecture stands out noticeably.  The colours have added thousands of dollars to the value of the complex.
Great work!  We are thrilled with the results."
Regards,
April Marshall
Standard Holdings
Vancouver, BC
---
Our New Country Home 2007 – 2008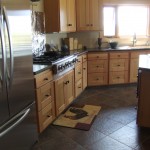 "Jan helped my husband and I have the courage to build our country dream house.  Through her patience, humour and design expertise we were able to build a comfortable retirement home for us to share with our family, grand children and friends.
Jan took the mystique out of the process by helping my husband and I make our own choices.  Her questionnaires and computer generated floor plans were practical and easy to understand.
Jan helped us visually walk through every aspect of the house as if we were living in it. With her guidance we were able to combine our personal styles to create a home that was unique and pleasing to both of us.
Jan's good sense of humour, interpersonal skills and experience kept the process enjoyable.  We called her our 'design mediator'. When we got stuck on an idea or, our personal choices got in the way, Jan would help us work through the issue until we were both comfortable with the decision.
Jan always looked for innovative and cost effective ways to produce a high quality interior look within our budget.  She saw potential costly problems before they came up and made changes when necessary.  She provided us with a variety of products and colours all within our price range and showed us how colour and design made the difference in the overall look and feel of the house.
When the house was complete, Jan continued to help us.  She was available to talk to when we need her expert opinion.  Jan showed us how to incorporate some of our sentimental treasures with new furniture and accessories for our home.  This worked out beautifully and our home feels like it has a history while being fresh and new and, our grand children feel like we have always lived in this home!"
Thanks Jan!
Judy & Erwin Karst
Alberta
---


;;
TESTIMONIALS From BUILDERS for STAGING & Model Home Merchandising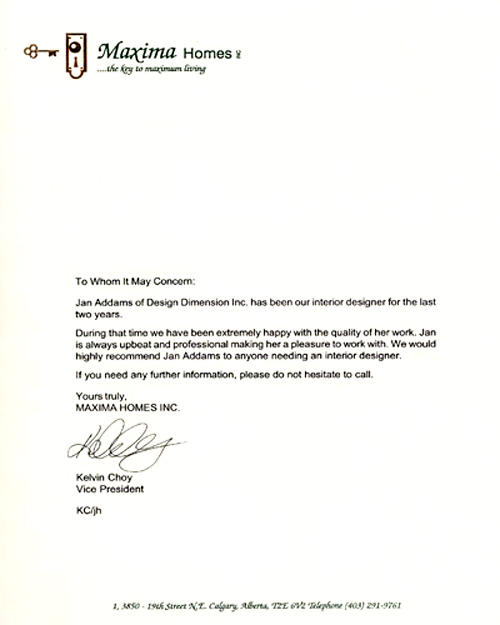 ;;
:
:
:
:
:
:
;
:
: 
;;
;;
';;
;;
;;