Boomers want a resort style life
Baby Boomers are aging, this is no longer a secret. Also, we don't think we are getting old and we don't think old! We are younger looking, healthier, travel more and generally have more fun than our parents did.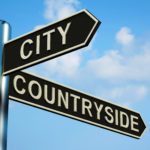 Even Real Estate news websites are beginning to talk about it: "Our current generation of boomers doesn't want to do those for-old people things," says Jana Lynott, senior policy adviser on livable communities for AARP. "We encourage [people to consider] neighborhoods where you can walk to a variety of services you access on a daily basis, like banks, public transportation, shopping, restaurants."
This is also happening in Canada. Instead of migrating south en masse to retirement communities more and more baby boomers—a particularly urban-savvy group of Canadians —are moving back to the metro areas they abandoned when they began raising families. And in leaving their suburban homesteads, these empty nesters are redefining the urban centers they now call home.
My husband and I are examples of this.
Making the decision to leave our coastal home on the ocean was an incredibly hard thing to do. We loved the area but our home was becoming more of a burden than a joy to look after. Wanting a simpler home with less maintenance where we could enjoy our life became the utmost of importance to both my husband and me.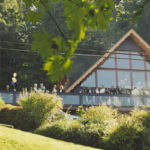 Real estate was on the upswing and our home was worth so much more after 30 years of being in the same area. We sold our character home to a lovely couple that moved from the city wanting a quieter life (the reverse of what we were about to do).
'Well, the first thing you know we become millionaires… our kin folk said Jan & Glen move away from here… said the island is the place you want to be so we loaded up our trucks and instead moved to Burnaby! Hills that is… swimming pools, movie stars… (Music to the Beverly Hillbillies is playing in my head… )
We found another 'character home' to begin our 'Aging in Place – Resort Style' life. We consciously 'right sized' our home and maintenance level and upped our lifestyle! We now had the added convenience of being within a 5-minutes drive from everything we used and walking distance to parks, stores, restaurants, and even a library!
---
So you want to 'Age in Place – Resort Style'?
Let's start with the ENTRANCE to your home. Here is a checklist that an accessible entrance NEEDS:
Smooth, ground level entrances without stairs
Surface textures that require low force to traverse on level, less than 5 pounds force per 120 pounds rolling force (for wheelchairs)
Surfaces that are stable, firm, and slip resistant per ASTM 2047
Learn how threshold ramps and residential ramps can make stairs a problem of the past
Now take your lifestyle up a notch with these '8' AGE in PLACE – RESORT STYLE Features:
High curb appeal exterior design
Easy care driveway (non-slip stamped concrete, exposed aggregate, brick) with turn around
Remote opening with no post divider in the garage door
Low maintenance Exterior including stucco, brick, stone or smart board siding (no paint)
Easy sight line into home for security
Security System or 'motion lights' – crooks don't like bright lights
Low maintenance yard with underground sprinkler system
No threshold entrance or add transition ramp
Having a no threshold entrance way is optimal.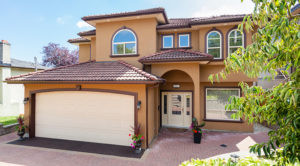 Or, have a beautiful a ramp added.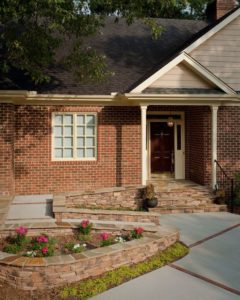 Or, have an elevator on the ground level accessed from the garage to all the rest of the floors.
They really aren't as expensive as you think. In fact, for about the same price as a 'Thermador Fridge,' you can have a 4 x 6′
residential elevator
installed.
This is similar to asking, "how much do cars cost?" There is a pretty wide range, depending on a number of factors. Generally speaking, in most parts of North America, two-stop home elevators start in the range of $20,000 installed. Typical installations cost between $19,000 and $39,000 .
Below is a contemporary home I designed for my 'millennial' clients that have aging relatives.
Due to the house to lot size restrictions, I designed the elevator in the center of the house with the staircase next to it.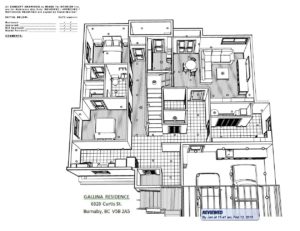 Whatever you are able to do, ensure the floor area is non-slip and has a 60″ turning radius in the halls to allow for wheelchair access if needed.
The key to ensuring a universal entranceway is to think about 'all users' remember 'grand babies' need to grab onto handles and don't like stairs and trip when the floor transitions change height.
Simply Me by Design,
Written by
Jan Addams
(Designer, Author, Trainer)
President of
IMAGE To INTERIOR Inc.