Time to Sell?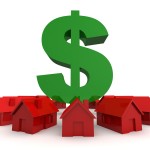 You have read the '8 Key Deciding Factors' (if not go HERE) and have decided that your home no longer meets your family's needs regardless of renovating.  Now what?
Most people realise that they need help to sell their home so hire a Realtor to do it for them.  This decision has many variables to consider.
Here are a few:
Many 'full service' Real Estate Companies  charge 5 – 7% on the 1st $100,000.00 and 1.5 – 3.5% on the balance.  This can add up really quickly and needs to be considered when you put your home up for sale.
For eg: A $600,000.00 sale price = $100,000.00 = $7000.00 + 17,500.00 equals $24,500.00 in commissions.  If your house is in Vancouver, BC the average house is over 1 Million!  So… a house that is $1,600,000.00 = $7000.00 +  2.5% =37,500.00 equals $44,500.00 to 3.5% of the balance = $52,500.00 + $7,000.00 equals $59,000.00  in Real Estate Fees!
Times have changed on how people view, sell and buy houses.  Thirty years ago, a Realtor received the daily MLS hotsheet of new listings and once a week the local MLS book.  Realtors went on weekly tours to all their office's new listings so they would be well informed of the properties their company had to offer.  As a seller you called up a few different Realtors to give you a comparative market analysis of what your home could potentially sell for based on sold houses that were similar to your home. You listed your home with the Realtor you felt would give you the best service, pricing and fee structure.  As a prospective buyer, when you wanted to view a home you had to call the Listing Realtor and book an appointment.
Today the MLS (Multiple Listing Service) is online.  Digital photos of homes as well as virtual tours make the process of purchasing a home much easier.  The services of a Realtor has changed as well.  Savvy consumers do their shopping online and are more knowledgeable about homes in general.  They are also asking the hard 'why should I give my hard earned money' to a Realtor?  Some Real Estate companies have changed their fee structure to combat this.  One Percent Realty; Flat Fee Service; FSBO.com are a few companies that have come on the scene in recent years.
Regardless of which company and agent you choose, make sure you read 'the fine print' to avoid any possible misunderstandings.  Good and honest communication is always the best policy!
PS: Also, remember that there are several other factors to also consider when you sell such as your house tax adjustment; title transfer fees; moving fees etc.  More about these in an upcoming post.
Written by Jan Addams