The Design Industry
: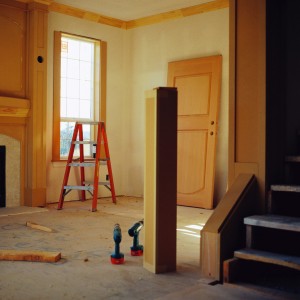 Changes in our industry have evolved from 'non-existent' to 'top of mind' with TV Shows and Interior Design Magazines. Unfortunately, most people still don't know the difference between an Interior Designer and a Decorator. The average Consumer watch HGTV Contractors act as Architect, Interior Designer and Builder concluding that their chosen builder can and will do everything as well. Granted there is knowledge cross over in education & individual experience but, application and expertise is a whole different story.
Each profession is distinct with different educational requirements, accreditation, and specialties:
Architects typically deal with the building's structure details & permit blueprints & elevations as per location. They design by hand or use CAD (Computer Assisted Drawing) Programs to create live/workable spaces that are both structurally sound and physically appealing.
The Interior Designer deals with the functionality of the interior space with proper planning for use, access, and traffic flow. They design built-in cabinetry, millwork and 'move walls' as required as they understand structure dictates design. They also choose the appropriate interior products and finishes including paint, fabric & furniture.
The General Contractor takes the permit blueprints drawn up by the Architect and revised for individual liveability by the interior designer and builds the structure according to the Specs indicated on the approved by owner – blueprints. They sometimes act as Project Manager hiring all the sub-trades to complete the job.
The Interior Decorator is hired after the building is completed by either the interior designer, contractor or home owner to finalize their interior space with furniture, fabrics, and accessories.
Both the Interior Designer and Decorator also deal with Paint Colours and Interior Finishes as per their experience and expertise.

;;




::




::
The INTERIOR Design Industry needs to address the following:
Location of the Interior Project for proper products and colour selection
Architectural Style of home for Exterior Properties

Roofing > siding > windows > doors > accent masonry

Type of Heating

Air conditioning / solar energy

Appliances

Stoves, Fridges, Washer / Dryers
Microwaves, Espresso Machines, Toaster Ovens

Plumbing Fixtures

Tubs, Showers, Steam Units, Toilets, Sinks

Electrical lighting
Media, Sound and Security Systems
Fireplaces
Flooring
Wall treatments
Cabinets & Millwork
Doors & Hardware
Window Coverings
Furniture
Hard & Soft Accessories
etc, etc
With all the details that we need to know about our Client's Interior Project, sometimes those of us with a creative edge run into challenges when it comes to managing our own Interior Design or Decorating Business. Keeping track of your multi contracts and interior project details can become overwhelming and working 'on' your business ends up at the end of your 'to do list'.;;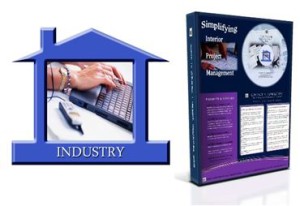 Contact to Completion™ the Interior Communication Management system© is:
a full colour coded 8 step System
available in a Project Binder with downloadable forms
and online for easy access
keeps all your project's details in one place – Simple & Easy to use
You will never start another project without it!
Contact Jan@imagetointerior.com for Contact to Completion training and purchasing this amazing Project Managment System!
Get Specialized Business Coaching and Mentoring ->> HERE