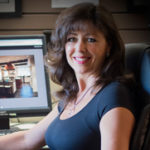 I am Jan Addams – DAT Girl (Designer > Author < Trainer) a 35+ yr Interior Design veteran & President of IMAGE TO INTERIOR ® the design thru style strategy company.;:I
I help people discover their personal style so they can save money & time when they renovate or build new and simplify the communication process between client, consultant & construction.
I design around your style not my style! I personally love coastal and sea themes.
I offer blueprint assessments; I adjust and/or create new floor plans with 3D views to achieve a better lifestyle flow. By catching possible errors in design and/or construction; passing on design discounts on many interior products (tile, flooring, cabinets, plumbing & lighting fixtures, blinds & drapery, furniture & accessories), I have saved my clients on average between *$10-50K (*custom new homes and/or full renos).
CLICK HERE to see what clients say about Jan.::
I am also a wife, mother, sister, friend…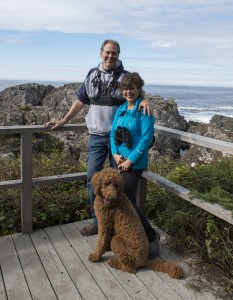 I love to talk about interior design and can't watch a TV show without noticing and commenting on the architectural elements, colours and room layout (much to the annoyance of my family).
All my clients know my passion about having them be authentic and realistic. I don't want them trying to copy someone else's style or design. It may not match their location or lifestyle. I also always tell them the pluses & minuses of each style & design choice so they can make wise decisions now and in the future.
For example, I never design a home or office around my personal style. I live with my husband in what we lovingly call 'the lodge' with a large teddy bear dog and big ,hairy, water loving cat. It is a home that was built in the 70′s that we have renovated for ease of entertaining and we have housed and fed many guests.
The reason I share this information is because our home is designed for our 'between forest and sea' location with comfort and easy care foremost in mind. Our family and friends feel instantly relaxed when they come by for a visit. That is what we want – that may not be what you want.
;;
HOW I WORK…
I use my varied education & 25+ interior design year work experiences to help both my clients and DIY consumers understand and effectively communicate with their interior consultant. When everyone is one the same page and understand each other's needs – beautiful, feng-tional & profitable interior spaces are created on time & budget that showcase design integrity, value and accuracy.
I know that everyone wants to live in a calm, colourful and inspiring space. I believe interior design should be fun not stressful! I offer ONLINE interior design in 3, 10 & 20hr interior design pkgs for awesome clients and I specialize in online line design, custom homes with a passion for kitchens, ensuites & home offices.
;;;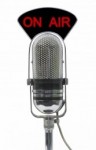 ;;
<<< CLICK the 'On Air MIC' to listen to Jan Addams interviewed by Real Estate Radio Host Tom Lucas regarding 'How to Downsize' by 'Discovering Your Style'.
;;;
;Additional info on Jan Addams…
Currently – Online Interior Designer & Project Management Trainer
Interior Designer of Multiple Renovations and New Builds; Creator of Products to Simplify the Interior Design Process for both Consumers and Consultants; Proprietary Project Management Systems Trainer
In 2012 – Jan took on the role of the Past President of The BC Chapter of CDECA™ concentrating on helping Interior Consultants – both Online & Onsite – to simplify & organize their Businesses to become more successful. She continues to work as a Certified Interior Designer with select Custom Home Clients in the Metro Vancouver, BC Area. She offers 'Online Concept Space & Colour Design' to those in other regions.
In May of 2011 – Jan was elected as President of The BC Chapter of CDECA™ – the Canadian Decorators Association. She also was the National Director of Education and the Regional Committee Head of the Annual Design Competition.
In March 2009 – Jan was elected as Vice President of The BC Chapter of CDECA™
She worked with Interior Decorators and Designers to increase awareness of what our profession does. She worked on 'Raising the Bar of Professionalism' in Interior Decorating and invited 'Key Note Speakers' to help members with their businesses. She was also took on the role of Ambassador going to Design Colleges and Schools to talk about the merits of belonging to an Association.
In 2007 – Published the Personal Style Book – Discovering Your Inner Style – 8 Steps to G. U. R. U. to Simplify the Style world and have people believe in themselves Gee U R U
In 2006 – Changed Company Name to IMAGE TO INTERIOR Inc. to better align with the Interior Design Firm's Mission
In January 2000 – Jan earned the prestigious MIRM (Member Institute of Residential Marketing) designation from the National Association of Home Builders in the USA. She was the first and is one of only a handful of Interior Designer / Merchandisers in Canada with this designation.
From 1994 – 2004: Jan immersed herself in the new & renovation home industry Interior Designing / Merchandising Show & Model homes for multiple builder / developers in Calgary, AB. She chose all interior finishes, style & theme selection and did all the purchasing, and set up of each home along with other interior professionals to create the desired look according to each Builder's target market & budget. As a result of combined efforts, several of these homes won the coveted SAM award (Sales & Marketing). Many were featured as Show Home of the week in the Calgary Homes publication.
From 1988 – 1993: She started an Interior Design firm called DESIGN DIMENSION and sold window coverings, furnishings and accessories. She also obtained her SREA license (Saskatchewan Real Estate) combining her first love – Interior Design, with showing vendors how to make their home more saleable and then in turn helping purchasers make their new house feel like a home.
Accomplishments: 1988 – 2013
* Currently: President of Image to Interior Inc. & Past President of The BC Chapter of CDECA™
* 2009 – 2011: Vice President – BC Chapter of CDECA™ www.cdeca.com
* 2010 – 2011: Ambassador Head of CDECA™ BC Chapter
* 2003 – 2010: IIID Style Seminar Speaker / Trainer
* 2006 – 2010: Style Strategy for Solopreneurs & Interior Design Companies
* 2003 – 2010: Interior Designed multiple new home & renovations in GVRD BC
* 2007 – 2009: Interior Designed Restoration of 1910 Historic Home in Vancouver, BC
* 2007: Published Author of "Discovering Your Inner Style – 8 Steps to G.U.R.U."
* 2005: Featured in the Home Makeover Magazine – Vancouver, BC
* 2000: MIRM Speaker at the National NAHB Convention in Atlanta, GA.
* 1994 – 2005: Interior Designed & Merchandised 100's of Model homes
* 1994 – 2000: Sales Center Designer for 'on and off' site home and condo projects
* 1994 – to Present: Interior Designed dozens of Commercial / Retail Interior Space
Concept Designer for: Dental / Medical Offices / Suntan Studios & Business Offices
* 1997 – 1999: Architectural Controller for a 150 home subdivision
* 1998 – 1999: SAM awards judge (Sales & Marketing)
* 1994 – 2001: Interior Designed several Condo Developments in Calgary, AB
I use The Triple ID Style Classification System© to simply and accurately assess an individuals inner motivation, personal image (body shape & colouring) to transition this information into creating their unique style. Interior Design Dominoes© and Contact To Completion™ – The 8 Step Communication System© are project organization systems. Online forms & an Interior Project Binder comes with 8 custom coloured tabs; several inserts all created to help stream line and simplify the design process to save everyone money & time –Simply Organized by Design.
I created BUSINESS Behind DESIGN a 12 Module / 8 Step Interior Design thru Style Classification training program to help Interior Consultants accurately assess and help their clients make wise design choices. (Graduates become CIIID Referral Associates – By Approval Only)
I offer virtual Interior Business Coaching Services for Interior Consultants that are using our C2C binders for the Interior Project Management System – Contact to Completion™ – the 8 Step Communication System©