Are you a Style Conscious Consumer?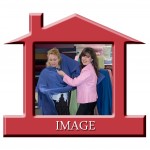 √ Are You Tired of buying 'Mistakes on Sale'?
√ Has your Career or Lifestyle changed?
√ Is your body feeling the effects of age?
√ Do you feel like a square peg in a round hole?…
<<.
>

VIEW Jan Addams Interview on Breakfast TV…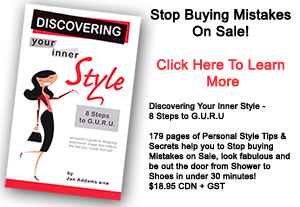 Discovering Your Inner Style – 8 Steps to Gee U…R… U – Your 'Real Authentic' Style

Written from an Artist & Interior Designer's viewpoint.
In 8 Steps this book demystifies Personal Style by joining 4 seemingly uncommon elements together to help you the reader discover yourself as 'life size, living and evolving art' that needs to express your inner essence in an external fashion.
For Example: Did you know that our personality, body shape & colouring affect not only the cut, colour and style of our wardrobe (IMAGE) but also influences our INTERIOR Design preference and our INDUSTRY Business Brand expression?

This book takes the Triple ID Style Classification System© and creates 8 Steps that are practical & easy to incorporate to become our 'authentic' personal best. READ the PRESS KIT HERE: DYIS Press Kit
DYIS BOOK Testimonials: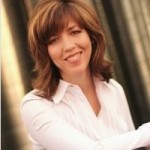 Looking pulled together is hard enough, but creating a look that truly reflects your inner personality is rare.
Jan makes it seem so easy and logical with her clothes clock and clothing inventory sheet. I don't have to worry about what to wear any more. I keep it on the wall in my closet, and take it with me when I go shopping. Jan's approach made a sometimes painful and frustrating process easy and insightful!

Now I am wearing all the clothes in my closet and friends say that I am looking better than ever!


;;;
;;;
Sherry Borsheim, Vancouver, BC
Productivity Consultant
;;;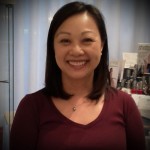 This book is an inside look into you as an individual: putting a finger on why we make the colour and style choices that we do. I don't wonder if I am in style any more I know that as long as I honour my body shape, lifestyle and personality, I will always be in style!
Knowing your inner style, will bring balance to your wardrobe and to your life.

Susan Wong, Coquitlam, BC
Technology Management Executive
;;;
As a design student, this book has taught me a lot that the schools failed to teach me. It's a more realistic approach to help clients discover and understand what their style is. I have seen her use the style test, and honestly, she's been correct 100% of the time!
Dawn-Allison Andre, Calgary, AB
Jan Addams does an excellent job of guiding her readers through the mine field of discovering their inner style, by incorporating their physical characteristics, with their personality and attitude. Discovering Your Inner Style, helps them to present an image that truly reflects who they are with self-assurance and authority.
Donna Chevrier, AICI, CIP
Certified Image & Emotional Intelligence Trainer/ Coach