IMAGE TO INTERIOR™ incorporated in 1997 is the Interior Design thru Style Strategy Company whose independent Certified Associates (CIIID) believe our personality, body shape & colouring affects not only the cut, colour and style of our wardrobe (IMAGE) it also influences our INTERIOR Design and Industry Style & Organization.
Our mission is to save our clients (Interior Consumers & Consultants) time, money & headaches when renovating or building a new home or office thereby creating calm, colourful & inspiring spaces around your style not our style – Simply You by DESIGN!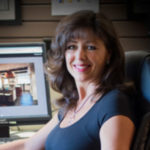 I am Jan Addams – DAT Girl (Designer > Author < Trainer) a 35+ yr Interior Design veteran & President of IMAGE TO INTERIOR Inc. the design thru style strategy company based in beautiful British Columbia, Canada.

I help people discover their personal style to save money & time when they renovate or build new and simplify the communication process between clients, consultants and construction.
I offer blueprint assessments; and adjust and/or create new floor plans with 3D views to achieve a better lifestyle flow. By catching possible errors in design and/or construction; passing on design discounts on many interior products (tile, flooring, cabinets, plumbing & lighting fixtures, blinds & drapery, furniture & accessories), I have saved my clients on average between *$10-50K (*custom new homes and/or full renos).
I now offer my interior design secrets in an online learning platform available 24/7 to experienced DIY clients and Interior Professionals that only need a 'little' guidance from me and the tools (project binders, forms and colour tools) to bring their interior projects to life.
I am also a wife, mother, sister, friend…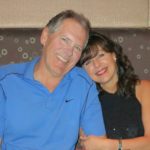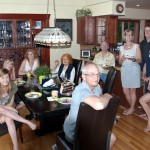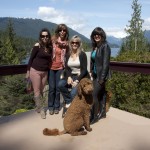 I love to talk about interior design and can't watch a TV show without noticing and commenting on the architectural elements, colours and room layout (much to the annoyance of my family).
*
All my clients know my passion about having them be authentic and realistic. I don't want them trying to copy someone else's style or design. It may not match their location or lifestyle. I also always tell them the pluses & minuses of each style & design choice so they can make wise decisions now and in the future. What clients say about Jan Addams
*
For example, I never design a home or office around my personal style. I live with my husband in what we lovingly call 'the villa' with a large teddy bear dog. We have personalised our space with a 'Resort Lifestyle' in mind for ease of entertaining and we have housed and fed many guests.The reason I share this information is because our home is designed for our comfort and easy care foremost in mind. Our family and friends feel instantly relaxed when they come by for a visit. That is what we want – that may not be what you want.
*
HOW I WORK…
I use my varied education & 35+ interior design years work experiences to help both my clients and DIY consumers understand and effectively communicate with their interior consultant. When everyone is one the same page and understand each other's needs – beautiful, feng-tional & profitable interior spaces are created on time & budget that showcase design integrity, value and accuracy.
I know that everyone wants to live in a calm, colourful and inspiring space. I believe interior design should be fun not stressful!
I offer ONLINE interior design in 3, 10 & 20hr interior design pkgs for awesome clients and I specialize in custom homes with a passion for kitchens, ensuites & home offices.