Discover YOUR Image STYLE
;;
;;
Why match what everyone else is wearing if it doesn't flatter your figure, make you look younger and/or express your inner essence?
If you are trying to decide what your style is, look for items to wear that make you smile, feel at ease and look you're most vibrant.
Believe it or not, our IMAGE transitions into our INTERIOR Design our INDUSTRY (Business Brand) & Organizing Style.
;;;
Dear Friend, can we talk?
If you are like me you've probably been searching for ways to make yourself happier, healthier, younger or prettier. Or, maybe you have been searching for that perfect mate or, to become better educated or more financially secure.
Well, I have too. In fact – for more than thirty years – I have been compiling all types of information on both personal and spiritual development. I was on a personal inward journey, desperately trying to figure out who I was. I asked family. I asked friends. I asked the Church. I received the standard answers, a pat on the head and was told "Don't worry, have faith". But faith wasn't answering my questions, and I had many. I started to read books and attend classes on subjects that had always interested, but also confused, me.
I thought that if I could physically see whatever the "bee in my bonnet" was at that time; there would also be someone who knew the answers to my questions, right? Wrong! I was only beginning to find out how wrong that assumption was.
As I looked around, I realized I wasn't alone in the wilderness of conflicting ideals and theories. This made me wonder just who they are and what gave them the right to remake me in their image? This led to several years of intense studying. Everything came into question, from ideals to all kinds of theories and concepts.
Let me introduce myself.
My name is Janice E. Addams. I'm a 5'10" model with long strawberry blond hair, legs that don't quit and a bosom that only Christina Hendricks could challenge. I have large brilliant blue eyes, the face of an angel and a body built to please…
OK, reality check!
Actually, I'm an attractive, green eyed, 5' 4" brunette. My body was built to climb trees, swim, play sports and generally compete with other guys. As you may have guessed, I was and to a certain degree still am, a Tom Boy. It is with this background that I went in search of me. I was not like other girls. I didn't like playing house unless it was designing or decorating it. Oh, I played with Barbies. Actually, I created a town house out of an old étagère' complete with a garage, kitchen, living room, bedroom and all the appropriate handmade furniture and accessories.
I was totally absorbed with the project until it came to playing with the dolls. Not only did it feel weird holding these perfect specimens but, what was I suppose to do with them? In addition, talk about a let down – I thought I would grow up to look like that – Yeah right!
I read everything I could get my hands on, took numerous courses and then applied the knowledge I gleaned both personally and professionally! It was a long road with many twists and turns of self-discovery. I have finally found peace after over three decades of being very obsessed with my pains and passions. I now LOVE, ACCEPT and RESPECT myself for how I look and who I am both personally and professionally! On this website and in my book – Discovering Your Inner Style – 8 Steps to G.U.R.U. I've merged the two seemly uncommon areas.
I have learnt that to feel fulfilled spiritually you have to value yourself physically and marry those two bodies into one to spiral your growth inside and out!
Simply Me by Design,
;;;

;;
Jan Addams CDECA™, LIIID, MIRM
Award winning Interior Designer, Style Author, Design thru Style Strategy Trainer
Just call me – 'DAT Girl'
Discovering Your Inner Style – 8 STEPS to G.U.R.U.

This is what your Style Should Be – Gee U R U!
This Personal Style Journal was written from an Artist & Interior Designer's Viewpoint – removing the confusing Style Terms and replacing them with easily distinguishable shapes to Simplify the Style & Design Process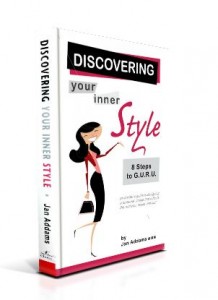 Discover Your Dominant 'DIAMOND' Inner Trait – Motivation, Reaction & Response to learn how to communicate effectively with yourself & others
Understand the Science, History, Psychology as well as the different Undertones & Intensity of Colour. Then learn how to surround yourself with Your 'POWER Colours' the ones that you GLOW in not get lost in!
Understand & learn which of the 4 Body Shapes you have and then how to dress to enhance it
Uncover your CLOTHING Personality – is it the same as your Personality and Body Shape?
Get TIPS on how to Resolve Style Conflicts – like how to still be Authentic even when your Career doesn't allow you to truly express your style.
Learn how to develop a FooL-Proof Wardrobe around your 'Lifestyle Clock' – ie Spend the most on the items you'll wear the most – quality for quantity of time used…
Reveal your Natural beauty by understanding Your Face Shape, Best Hair Style, Make up & Accessories
Express and transition your Personal GURU Style into your HOME Interior Decorating Style
Remember our IMAGE transitions into our INTERIOR Design – Organizing and our INDUSTRY – or Business Brand & Communication Style
;;;P
;;Purchase Your Own ON-LINE Copy of Discovering Your Inner Style for ONLY $9.97
;;;;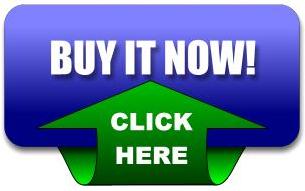 ;;;
What Others Are Saying…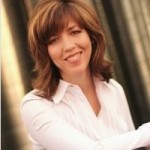 ;;;p
Looking pulled together is hard enough, but creating a look that truly reflects your inner personality is rare. Jan makes it seem so easy and logical with her clothes clock and clothing inventory sheet. I don't have to worry about what to wear any more. I keep it on the wall in my closet, and take it with me when I go shopping.
Jan's approach made a sometimes painful and frustrating process easy and insightful! Now I am wearing all the clothes in my closet and friends say that I am looking better than ever!;;;
Sherry Borsheim Vancouver, BC
Productivity Consultant
;;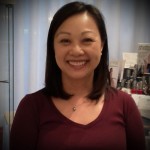 ;;;
This book is an inside look into you as an individual: putting a finger on why we make the colour and style choices that we do. I don't wonder if I am in style any more. I know that as long as I honour my body shape, lifestyle and personality, I will always be in style! Knowing your inner style, will bring balance to your wardrobe and to your life.
Susan Wong, Coquitlam, BC
Technology Management Executive
;;;
As a design student, this book has taught me a lot that the schools failed to teach me. It's a more realistic approach to help clients discover and understand what their style is.I have seen her use the style test, and honestly, she's been correct 100% of the time!
Dawn-Allison Andre
Calgary, AB
Jan Addams does an excellent job of guiding her readers through the mine field of discovering their inner style, by incorporating their physical characteristics, with their personality and attitude. Discovering Your Inner Style, helps them to present an image that truly reflects who they are with self-assurance and authority.
Donna Chevrier, AICI, CIP
Certified Image & Emotional Intelligence Trainer/ Coach