;;
Below are 'Before & After' Photos of Interiors taken by Photographer Glen Atkinson
CLICK on the THUMBNAIL PHOTOS Below to open each Slide Show of INTERIORS by Jan Addams

::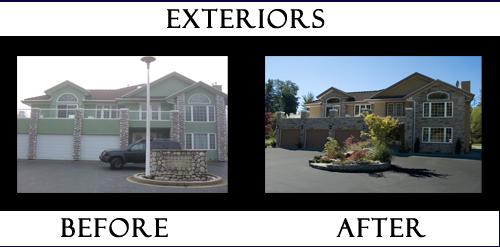 Exteriors Concept Designed by Jan Addams
;;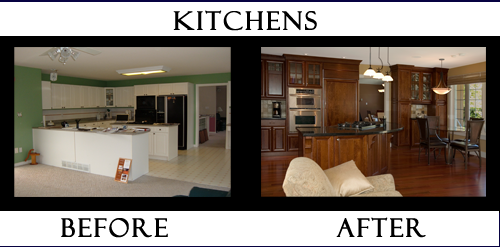 Before & After Kitchens Interior Designed by Jan Addams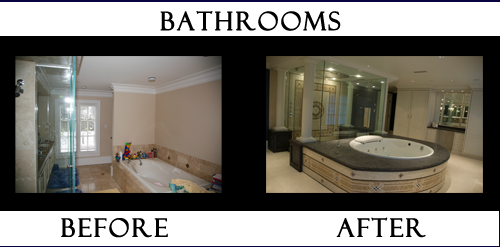 ;; Before and Afters of Bedrooms and Bathrooms Interior Designed by Jan Addams
;;
FOLLOWING are Full Renovations & New Builds: by Jan Addams
;;
1910 Heritage Home Restoration – Started with a New Fridge

My clients bought a wonderful heritage home that was bright and airy but was stripped of all its original character in a previous renovation.
They wanted to replace a refrigerator and create a more entertaining kitchen.
I warned them that this renovation would affect other areas in the home and it did!
CLICK on the Photo to view the Restoration Interior Concept Designed by myself and brought to life by an amazing team including – Builder Leo Pascuzzi; multiple craftsman and artisans! Enjoy…
;;
;;
2005 Renovation gets updated in 2011

;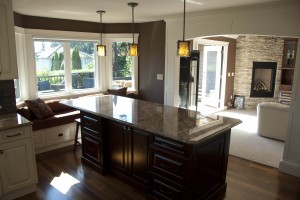 ;;
My Clients had a 'Partial Renovation' done in 2005 but found that they still didn't like the functionality of the Kitchen, Nook & Great room areas. The hostess always felt disconnected from her guests. She & her family wanted their entertaining to continue outside into their beautiful backyard & deck space.
I Interior Designed these Spaces to include widening the entrance into the Great Room; closing in a wall to create an Entertainment area and renovating the Kitchen starting with selecting a beautiful Quartzite counter for the 8ft Island. The builder Jawaid Celani from Westcoast Renovation and his talented team completed the renovation and gave my clients the elegant, comfortable space they enjoy working & entertaining in.
;;;
2012 New Build – Starting with the Carriage House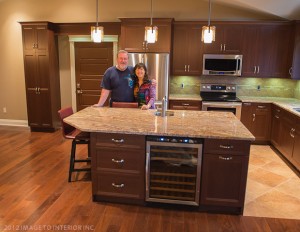 ;;
My Client came to me with plans for a Country Estate home that is nestled in the forest with a beautiful mountain view in front. The Home Design was created by the creative & talented architects from Streamline Homes.
The interior, however, once we 'reviewed the blueprints' needed tweaking to match my client's lifestyle. I moved around a few walls added a closet, laundry and 1/2 bath off the Master Bedroom. I also 3D Designed the kitchen, bathrooms and all built-ins.
I researched, sourced and purchased all the plumbing & lighting fixtures; cabinetry; flooring & tile etc. My client was pleased to have saved over $40,000 with my Designer's Discounts.
This Ridgewood Estates Carriage House is being built by the Amazing, Talented Building Family – R. Pearson Construction of Port Moody, BC. This is the first phase and I think it has gone quite well – stay tuned for phase 2!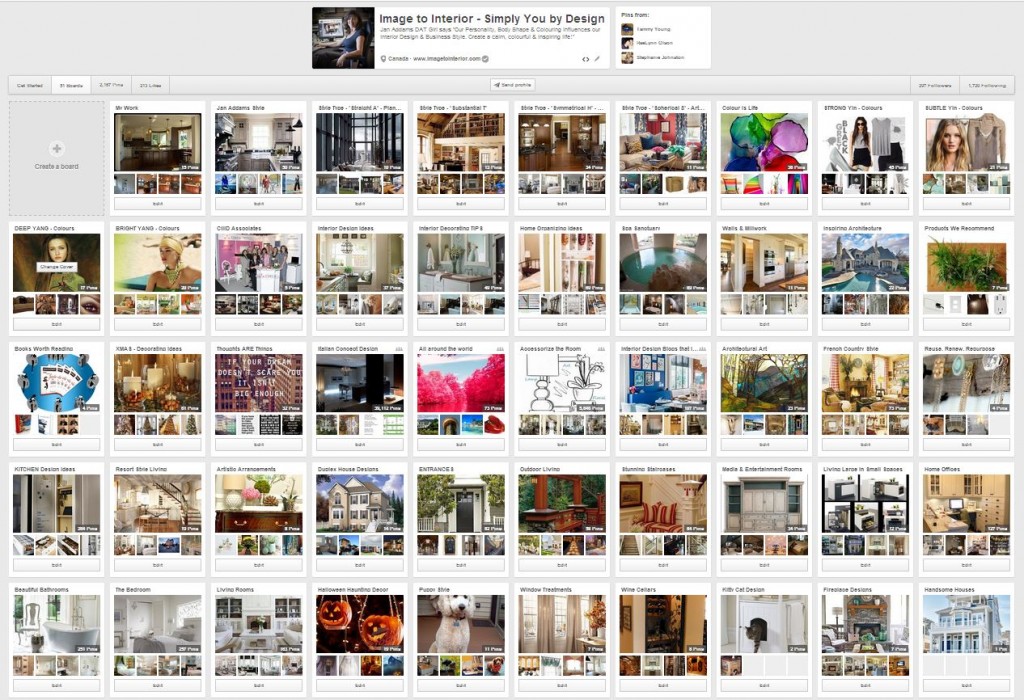 ;
interiors
RETAIL > Heddy Bing CDECA, CIIID

RESIDENTIAL – Cara Lawson CDECA, CIIID



;
Hiring a Certified CIIID Consultant / Associate is a wonderful and very cost effective decision. It is, however, a bit like finding a high-quality marriage or business partner. It is important to know that we are all on the same page. It is also crucial to like and trust your partner. As such you need to feel confident that we understand your needs and are able to fulfil your desires. Our FREE 20 Minute Phone Consultation (by Appointment Only) is essential to determine whether we can work together to achieve your desired results.
;

*NOTE: By using this site you agree to accept all responsibility for contacting and potentially hiring a Design Style Strategist or Decorating Consultant, and you hold IMAGE To INTERIOR Inc. harmless from any and all claims which may arise as a result of the referral process or the working relationship you create with one of our members. We aren't involved in the dealing and contracting between business owners and service providers. We have no control over and do not guarantee the quality of Provider Services advertised, the truth or accuracy of listings, the qualifications, background, or abilities of Members. We highly recommend that you do your own due diligence in the hiring process to ensure that you find the skilled professional that best suits your needs.
;;